Grapevine Bear Creek Short Line
This excursion starts in Downtown Grapevine at the Cotton Belt Depot. Passengers will then ride along the rails on the historic Cotton Belt Route for 30 minutes before returning to the Grapevine Depot. This excursion is perfect for families with small children or those who just want to get the experience of riding on a train.
*Saturdays only departing Grapevine at 10:50 a.m.
Delays:
Grapevine Vintage Railroad operates on tracks it shares with both commuter trains and freight trains. There will be times when our train is required to stop and wait for another train to cross in front of us or pass alongside us. While all railroads communicate their schedules with each other unexpected issues with freight trains may cause unavoidable delays.
Trip Details
Check-in: The ticket office opens 45 minutes prior to departure
Please note that passengers do not de-board the train during the ride. The train will reverse direction on the tracks to return to Grapevine
The excursion lasts about one hour
This excursion does not travel to the Historic Stockyards in Fort Worth​
Pricing
First Class
$12 - All ages
The Grapevine Vintage Railroad offers four First Class coaches to enjoy during your next visit. These coaches have Victorian-upholstered seats, complete with turn of the century ambiance and are fully climate-controlled for year round passenger comfort. It's the perfect ticket for anyone looking for an elevated experience no matter when you decide to visit.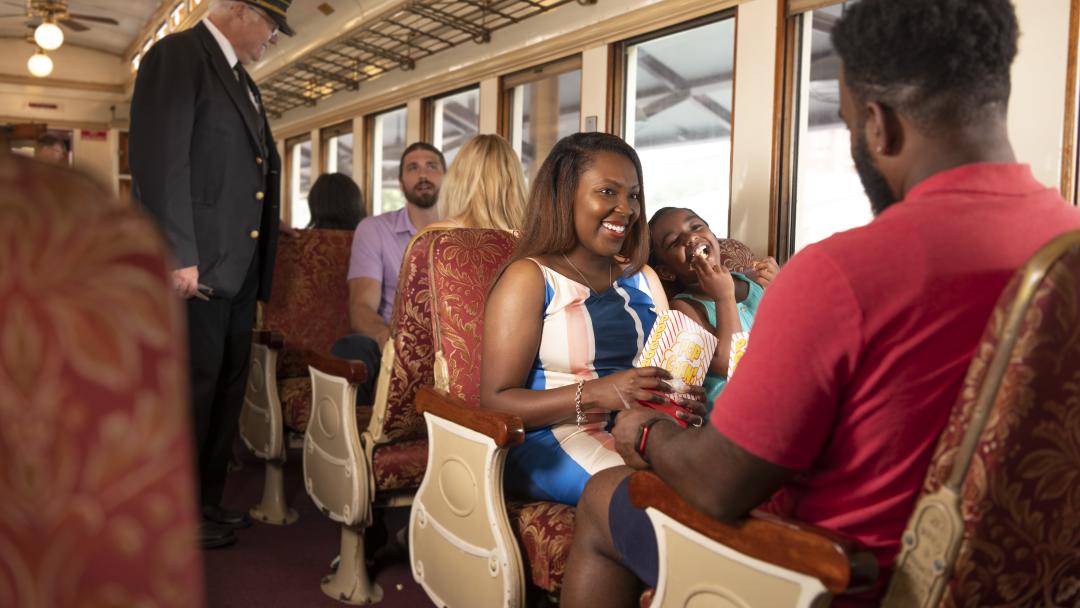 Touring Class
$11 - All ages
The Touring Class is another option for guests who will enjoy the floor to ceiling views as you travel through one of the many communities that make up Tarrant County. These historic coaches come complete with padded seating and year round climate-control for passenger comfort throughout the year. It's the perfect family outing or a special night out with friends!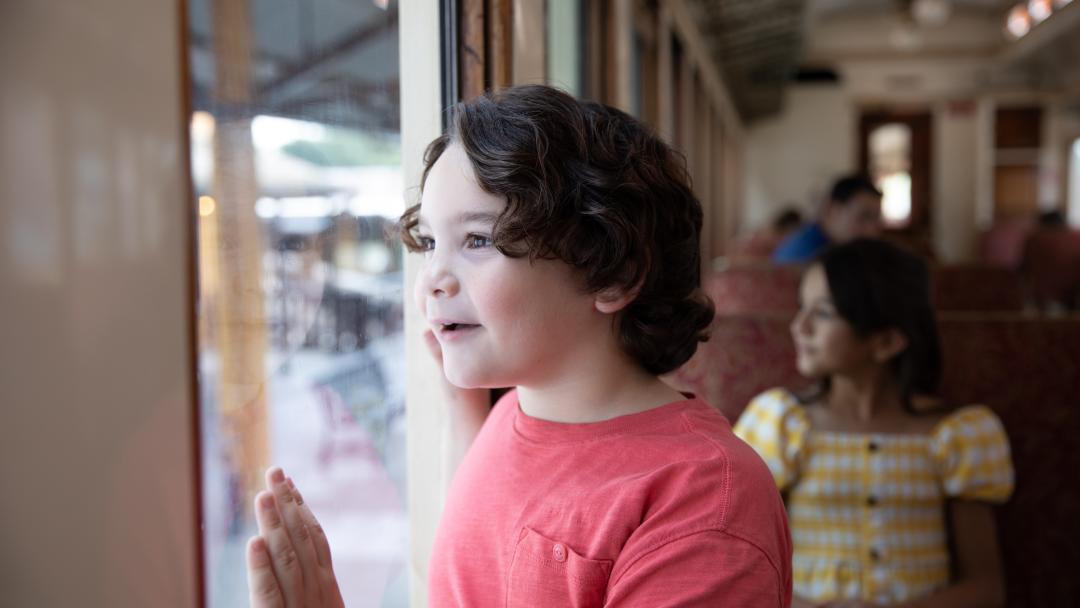 Economy Class
$10 - All ages
The Economy Class a true turn of the century railroad experience that features open-air travel along the rails. Guests will enjoy the open-air concept during the warmer months and will welcome the comfort when the windows of the coaches close during the colder seasons.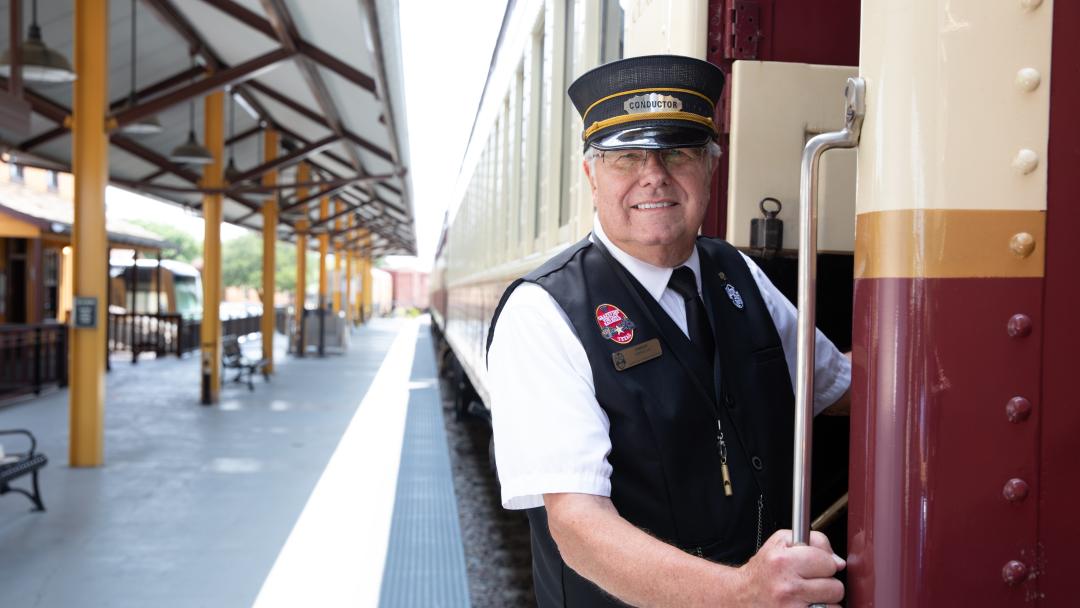 KNOW BEFORE YOU GO
​Due to federal regulations, children 13 months and older require a ticket and their own seat. Children 12 months and younger may ride for free, however they must ride in the lap or arms of a parent or guardian. For safety reasons children may not ride in a car seat or stroller while the train is in motion.
The Grapevine Vintage Railroad does not offer refunds or compensation due to delays. On rare occasions, delays can be an hour or longer. Refunds will be given due to cancellation. We appreciate all of our guests and look forward to serving you the next time you visit us in Grapevine, Texas.